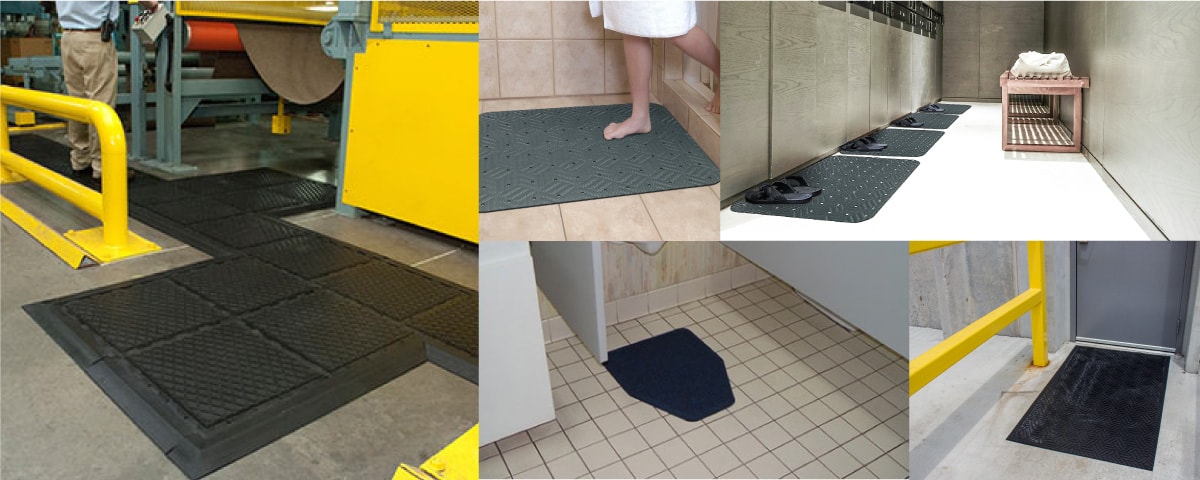 Safety Floor Mats
Did you know that slips, trips and falls make up a huge chunk of work-related injuries? The injuries can range from something as simple as bruises and small cuts, to something as bad as hip injuries, sprains, fractures, and maybe even serious and life-threatening head injuries.
Apart from putting your employees' lives and welfare at stake, these injuries can also put your business at risk. Accident claims from injuries related to slips, trips and falls can cost your business a great deal both in cash and reputability.
Safety floor mats like anti-skid mats, floor runners, slip-resistant mats and wet area mats are not just an important part of your inventory; they are a necessity!
Maintaining Safety Floor Mats
Like anything else, especially anything that gets high foot traffic, safety floor mats need constant maintenance so they perform at their optimum quality at all times. That is why you need the right mat rental partner that can provide for your mat rental and maintenance needs whenever you need it, in any way you need it.
Mat Rentals Referrals
To make sure that you make the right mat rental choice, get help from Mat Rentals!

We are a referral company that helps business owners and managers like you find the right mat rental company to suit your specific needs. Our referred companies are pooled in our special partnership program where each company is screened, qualified and verified thoroughly for quality of service and reliability before being allowed into the program. This way, you can rest assured that any company that gets referred to you deserves your trust.
Mat Rentals referrals are quick, easy, and absolutely free of any obligations. Call us today at our hotline 888-712-4669 to start your referral process and get free quotes from matching companies!