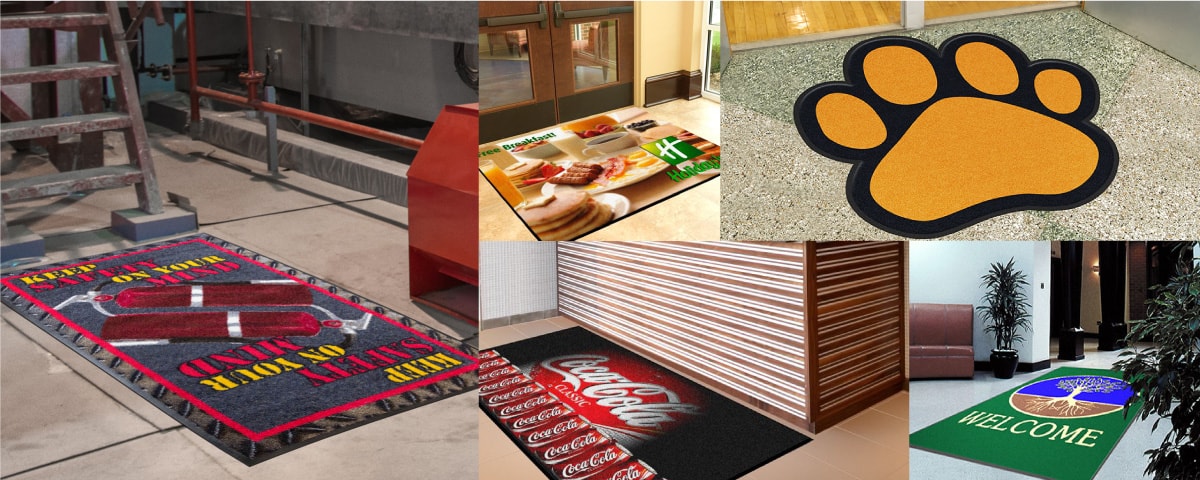 Custom Mat Solutions
No two businesses will ever have the same needs. You could be in the same industry, go after the same target market or be in the same business district but your needs will vary in one way or another. That is why your mat needs may never be exactly the same as that of your biggest competitor.
So why would you settle for mats that you can get off the shelf when you can have custom mats that suit your unique business needs perfectly?
In the hands of the right mat rental company, you can have exactly the mat that you specifically require – no matter what logo, color, size, material – the mat possibilities are virtually endless. Don't settle for just the best that you can find; go for the mats that are best for you and your business!
Don't Settle for Any Mat Rental Company Either
You don't have to settle for a mediocre mat rental either; your high quality, customized needs require a mat rental company that can deliver high quality, efficient, regular and on-time services that match your pace.

Thankfully, you don't have to gamble off on whichever company you can find on your local Yellow Pages; you can always go to MatRentals.com.
The Mat Rentals Standards
No paid advertisement or online forum review can match the accuracy and objectivity of standards that Mat Rentals referrals have.
Our referral partners have been qualified and verified using only the highest qualifications and criteria to ensure that only the best, most reliable companies make the cut. So when you go to Mat Rentals for referrals, you get a company that can meet your expectations and demands – maybe even go beyond it. We're always perfecting our qualification method and continuously weeding out sub-par companies to make sure you're getting only the crème de la crème of mat rentals in your area.
Call us today at 888-712-4669 to learn more about our services or to get your free quotes!