Specialty Mat Service
Find Specialty Mat Service In Your Area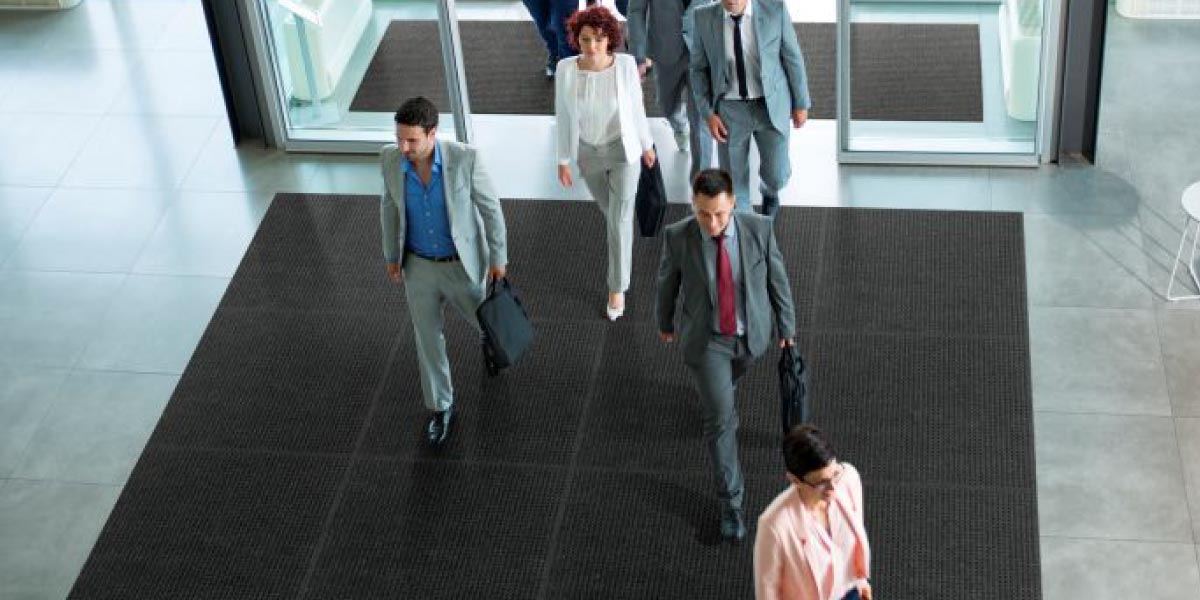 What's one of the first things that your patrons, employees and regulators see as they come into your establishment? Your floor mats give a first impression to anyone coming in and can greatly determine how they might perceive your location.
The need for a specialty mat service goes well beyond just the first mat at the door as well. Floor mats are a staple of restaurants, medical buildings, industrial and automotive service locations, hotels, shops and a variety of other businesses. From safety mats, restroom mats and anti-fatigue mats for your employees to mats with your company logo, mats play an important part of your business.
But with the hectic pace of day-to-day business, mat ordering and maintenance can fall to the side of your priorities. This is where we come in. We're a specialty mat service that matches you with local service providers in your area that will best fit your needs. We custom create a quote just for you, connecting you with the best service providers and distributors in your area for whatever your business' mat needs are.
This allows you the best options and prices to compare so you can make the best worry-free decision for your business. We also look for detailed background information on all of our providers, as we here at Mat Rentals pride ourselves on working with the best industry professionals. Before bringing potential providers into our network, we verify them through a prescreening process. Our network of providers is expected to meet our high standards.
So whether you're looking for custom mat solutions, restroom or traditional safety mats, need to have anti-fatigue mats for your crew or would like a memorable designer logo and image mat, we are more than happy to get you on the road to matching you with our best providers. We can assist with all types of specialty mat services or mat product information! Mat Rentals is also proud to offer the latest available services and products in restroom mats and supplies as well as commercial facility services.
Contact Mat Rentals at 888-712-4669 or email us at
[email protected]
for information on how we can match you to our best mat services.