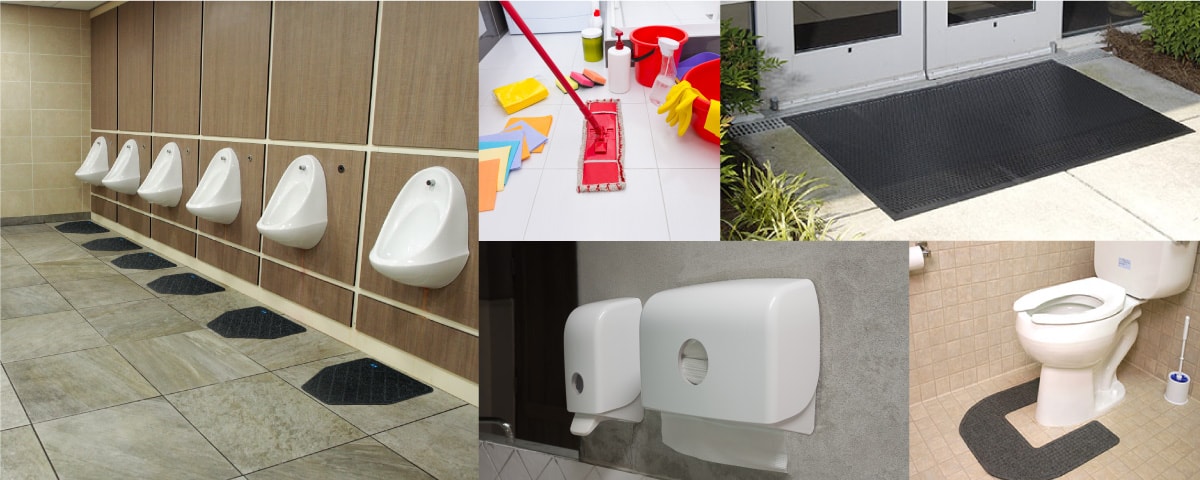 Restroom Mats and Janitorial Supply
The average person spends a lot of time in the bathroom, approximately 1.5 years of his/her lifetime. If you hate your bathrooms at home being filthy, chances are your clients and your employees feel the same about your establishments' restrooms.
While the murkiest areas in your bathroom like the door knobs, faucets, and hand dryers look completely innocent, but your muddy-looking floors get most of the (ill) attention. To make sure your floors don't turn your clients and employees off and send them running off in sheer anxiety, invest in high quality restroom mats.
The right mats will help filter the dirt off the foot traffic that gets in and out of the restroom, and limits all the filth in one place. And with the right and sufficient janitorial supplies and cleaning processes, you can be assured of a clean restroom that your customers and workers will equally be satisfied with.
Hiring Mat Rental Services
In running a business, keeping your restrooms clean should be the least of your concerns. But because it plays an important role in your operations and affects the overall perception on your establishment, it deserves as much attention. With the right mat and facilities rental company, hopefully, you can brush it aside and know that it is well cared for – from your mats to your toilet rolls to your soaps.
Don't have time to look for the right service company to partner with? You can always call Mat Rentals!
The Mat Rentals Advantage
Mat Rentals is your go-to shop for all things mat and janitorial supply. We are a referral service company that has partnered with local companies, qualified and verified their quality of service and compiled them according to industry specialization. From there, we pull out the right one that suits your needs.
It only takes a single call to our hotline for us to get you in touch with a mat rental service company that matches the services you require. We will help you get not only their details but also free, no-strings-attached price quotes for the services you specified. It does not get any easier – nor more secure – than this.
Call Mat Rentals today at 888-712-4669 to get started and gain your Mat Rentals advantage!