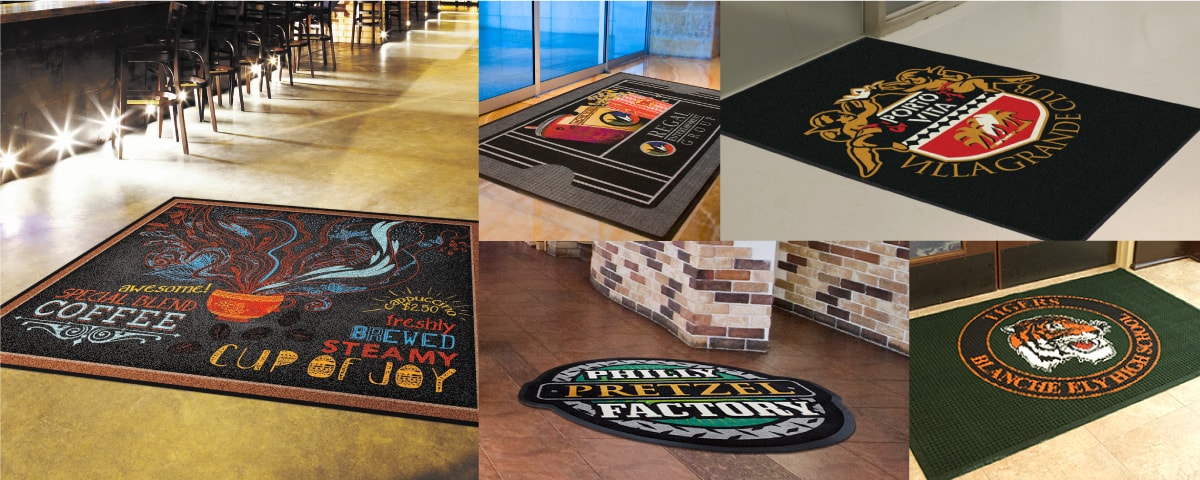 Logo And Image Mats
Get your business' logo mat needs handled by a floor mat professional. There is an infinite amount of benefits of floor mats when it comes to providing quality floor care for your business. Logo mats mix both functionality and appearance. Your logo and brand images would be exposed on your floor mats, in addition to providing quality and safety for your business. A floor mat prevents incidents from occurring, such as slip-and-fall accidents or other painful injuries or accidents that may occur due to poor quality floor mats (or not having any floor mats).
Quality Mat Specialists Are The Way To Go
There are many reasons why it is better to go with the experts and hire a quality mat rental service, instead of taking care of your floor mats on your own. Floor mat rental services provide exceptional quality, making sure that the products you receive are maintained to the utmost requirements. The providers in our network go through a rigorous screening process to make sure that the partner we match you up with will get the job done right. Our requirements are strict, and we make sure that the business goes above and beyond in not only their cleaning and mat replacement process, but also their customer service aid and on-time delivery.
How To Find The Best Quality Floor Mats
Give us a call at 888-712-4669 today for up to 3 quotes on a quality floor mat rental service for your business. Do not hesitate in getting in touch with us, we will gladly match you up with local representatives who are happy to help, whether you have any questions or concerns, or would like to get started on a service ASAP. Contact Mat Rentals to get matched up with a high quality service today.