Mat Services in Washington, D.C.
Mat Rentals has pre-qualified mat rental partners throughout the Washington, D.C. Greater Area. We offer a free and easy to use online search tool to help you get competitive quotes on mat rentals for your restaurant, salon, gym, hotel, spa, medical facility, or any other business that requires mats.
Call us at 888-712-4669 to find a mat rental near you!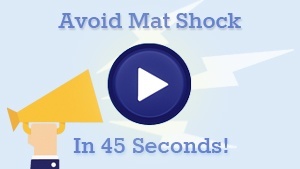 Watch Our 45 Second Video
Mat Rentals in Washington, D.C.
Washington, D.C. Mat Rentals brings together quality providers of mats in the Washington, D.C. community. The service is free to customers, providing a search format online that makes it easy to locate the best rental provider for your services. Customers using mats for medical hallways, cafeterias, hotels and restaurants will find our agents reliable and ready to deliver mats to selected locations.

Call our number listed here: 888.712.4669. Our service will place you in contact with up to three of our rental agents in your area free of charge.

Washington, D.C. Mat Rentals is a service designed to assist customers in a variety of businesses to find quality mat rental companies. Customers need efficiency when operating a business. We take steps prior to sending customers to renters to protect them from delays and to make sure they receive the best quotes. Mats are available for any need, theme parks, restaurants, hospitals, medical buildings, and offices.
We Offer our Customers Service
No matter how many mats you require or what the business type, our suppliers are ready to provide mats for a variety of establishments:
A Mat for Every Job
Mat sizes are as varied as the businesses they serve. Each client is different. Therefore, we make sure our mat rental agents are qualified to handle these differences. We pre-screen mat rental agents to ensure customers get excellent service:
Business is at least three years old
Outstanding judgments and lien
Business permits and certificates
Better Business Bureau (BBB) lookup
No history of bankruptcy
Referrals from selected former clients
Business state filings
We reevaluate our mat rental agencies year-round in order to maintain top quality providers for our customers. We have the best and work to keep top people servicing our customers.

A quick call to 888.712.4669 will get you three rental mat suppliers today from our reliable service.