Mat Services in Minnesota
Mat Rentals has pre-qualified mat rental partners throughout the Minnesota Greater Area. We offer a free and easy to use online search tool to help you get competitive quotes on mat rentals for your restaurant, salon, gym, hotel, spa, medical facility, or any other business that requires mats.
Call us at 888-712-4669 to find a mat rental near you!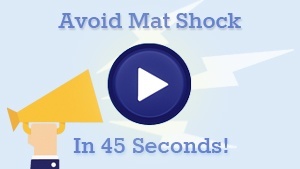 Watch Our 45 Second Video
Mat Rentals in Minnesota
Every business needs to have mats, regardless of the industry. Mat rentals make it easy for businesses to create an image for themselves without worrying about mat care. Our Minnesota mat rental search engine will help you get a mat rental company near you within minutes.
Call us today on the phone number 888-712-4669 and let us match you with some of the leading mat rental companies in Minnesota. Our services are free of charge.

If you are in the beauty, hospitality, medical, or any other industry, we will help you get mats that suit your business needs. We collaborate with some of the best mat rental companies in Minnesota, enabling you to get the best deals. Our partners are the most reputable in the area and we trust that you will not be disappointed.
Our Services
Depending on the industry that you are in, varying types of mats are required. Some want mats that reduce slippage and increase safety, others want to increase their brand awareness by having a welcome mat with a log and other simply want their offices to look professional. We understand that every client is different and that is why we have a number of mat rental services. Some of these include:
Why Use Our Minnesota Mat Rental Service
When you use our search service to get a mat rental in Minnesota, you should expect nothing but quality. We know that having a mat rental is a form of investment for your business. Therefore, we take it upon ourselves to match you with companies that are capable for delivering quality. To do so, we pre-screen companies before we can approve them to be our partners. This way, we are sure that they are reliable, trustworthy and that they regard their customers. All our partners have to have passed the following criteria:
Business is at least three years old
Outstanding judgments and lien
Business permits and certificates
Better Business Bureau (BBB) lookup
No history of bankruptcy
Referrals from selected former clients
Business state filings
Call us today and allow us match you with a number of mat rental companies in Minnesota.