Bar Service Mats
Find Bar Service Mats In Your Area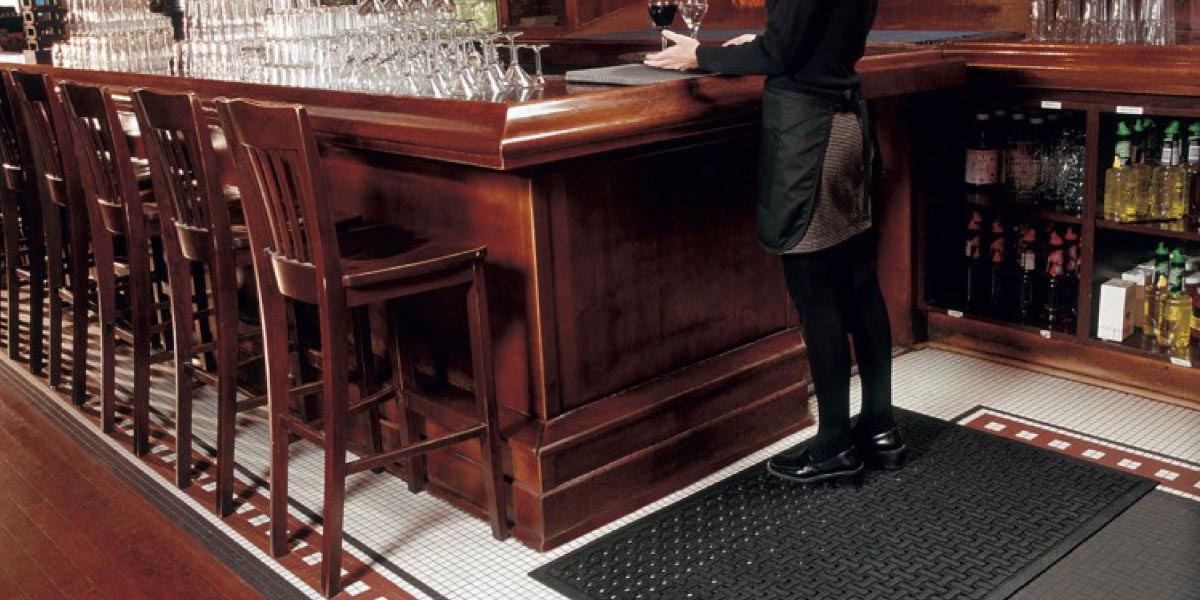 If you own or manage a bar or restaurant, you understand the importance of having clean and sturdy bar service mats. Not only are these mats required for safety, they're also part of keeping an orderly and sanitary working environment that you, your customers and your employees depend upon. With the fast and hectic pace of the industry, you have a lot on your plate. Well, now there's a way to find a great company to provide you with clean and timely mats. We're Mat Rentals and we match you up with a great and reliable service provider in your area. Not only is our service completely free of charge, we'll provide you with up to 3 quotes at your request.
Aside from the time savings from looking for a new bar service mats company, we've also done all the legwork for you. We verify the licensing, the financial health of the company and their reliability record. All you have to do is request a free quote online, or give us a call and we'll get you set up quickly and easily. We also offer many other services including linen and uniform service, restroom supplies and mats, commercial laundry, logo mats and anything else that will help your business run more efficiently and keep that great image your business has. Spend the extra time on growing your business, or enjoy some leisure time. We'll take care of the phone calls and work to find you a great local provider. Watch our
video
to learn exactly how the service works. You can also request a quote for bar service mats and any other the specific services you need. Again it's absolutely free of charge to get up to 3 free quotes, so pick up the phone or go online and get started today!